The guests on this episode are The Three Degrees and Bernie Winters with Schnorbitz
Screenshots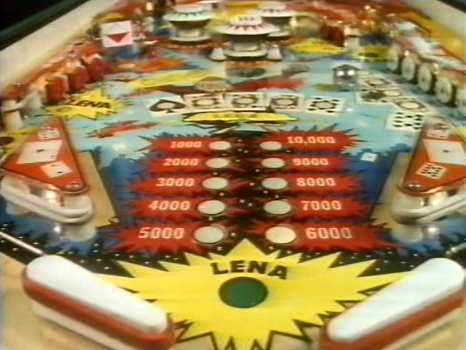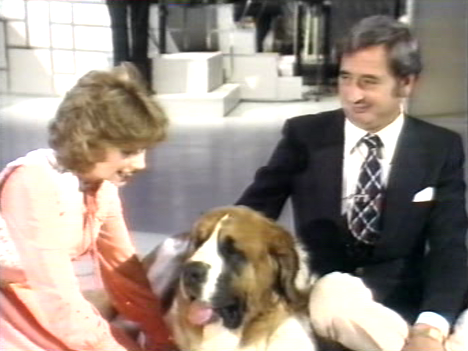 Summary
During the opening credits Toast Marster Bryn Williams introduces Lena Zavaroni.

Lena opened the show singing Tin Pan Alley & I Don't Want To Walk Without You, she then introduces Bernie Winters whom performs a short comedy routine and then he introduces Schnorbitz his St. Bernard dog and continues his comedy routine with Schnorbitz, Lena then joins them. Lena and Bernie then sing Put on A Happy Face to Schnorbitz.

Lena and her dance troupe then perform a song and dance routine (Step In Time), Lena then sings Take that look off your face after which she introduces The Three Degrees, they performs the song Starlight. Lena thanks her Guests and ends the show performing a song and dance routine (Trickle Trickle).
Robcamstone
Cast
| | |
| --- | --- |
| Hostess: | Lena Zavaroni |
| Guest: | The Three Degrees |
| Guest: | Bernie Winters with Schnorbitz |
| Vocal Backing: | The Kay Garner Singers |
| Toastmaster: | Bryn Williams |
Crew
| | |
| --- | --- |
| Musical Director: | Arthur GrennSlade |
| Choreography: | Ludovico Romano |
| Musical Arrangements: | John Colemen, Arthur GrennSlade, Alan Roper |
| script: | Neil Shand |
| Make Up: | Caroline Noble |
| Costume: | Lynda Woodfield |
| Property Buyer: | Bob Warans |
| Production Team: | Marcus Mortimer, Lynda Seton, Jackie Tyler |
| Technical Manager: | Lance Wood |
| Senior Cameraman: | Ron Green |
| Visual Mixer: | Heather Gilder |
| V.T. Editor: | John Sillitto |
| Production Assistant: | Geoff Milles |
| Sound: | Hugh Baker |
| Lighting: | Dickie Higham |
| Design: | Kenneth Sharp, Paul Trerise |
| Production: | Stewart Morris |
BBC One
Lena Series 1
OnThisDay7May
---