ITV: TV-AM's Main Breakfast Television Show
Lena appears on the sofa to talk about her plans for Christmas. She opens a gift from the presenters, of champagne bubble bath, and jokes that she'll get drunk in the bath.
Later, Gyles Brandreth recites a love poem to her, and kisses her under the mistletoe.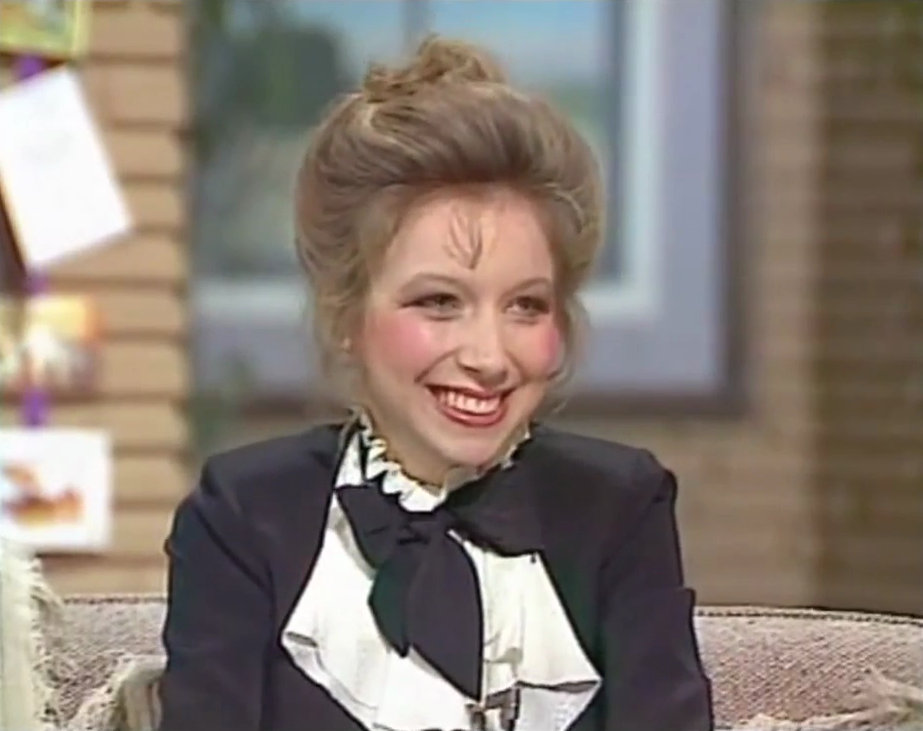 Cast
Presenter
Anne Diamond
Presenter
Nick Owen
Presenter
Mike Morris
Newscaster
Gordon Honeycombe
Weather Presenter
Wincey Willis
Guests
Lena Zavaroni
Gyles Brandreth
Lennie Bennett
Eve Pollard
Richard Keys
Roland Rat
Roy Castle
Paul Young
The Archbishop Of Canterbury, Robert Runcie
Production
Production assistant
Patsy Richards
Director
Bob Collins
Programme Editor
Chris Riley
Editor
Peter McHugh
Production Company
TV-AM
ITV
TV-AM
OnThisDay25December
---