BBC News
Anorexic pleads for help
Anorexic pleads for help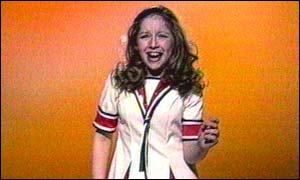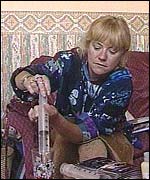 An anorexia sufferer, who has taken the name of a singing star who died of the disease, is fighting for better respite care.

Ellie Zavaroni, who took the name of her friend Lena Zavaroni after the singer died in 1999, is battling againt the debilitating disease…
Comments
If you find the BBCs archive version of the article hard to read then complain to them and while you wait for them to fix the page which they may not do as it's a archive page and as such must remain the same even if it is factually inaccuracy and hard to read. follow this link to my Evernote copy that is easer to read.

Note:

Lena Zavaroni was 35 years 10 months 27 days old when she died
Lena Zavaroni died of Bronchopneumonia which she contracted while in hospital having undergone Neurosurgery for Mental Disorder (NMD) as a last resort to manager her depression.
Related Categories:
BBC News
---