Lena
Episode 3.4 (Block 2)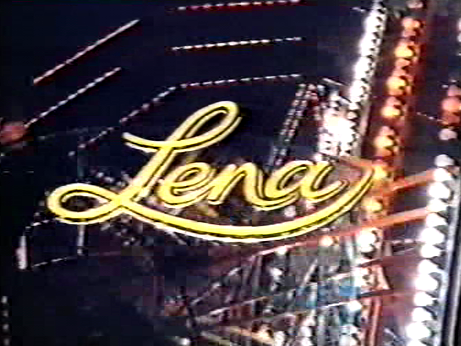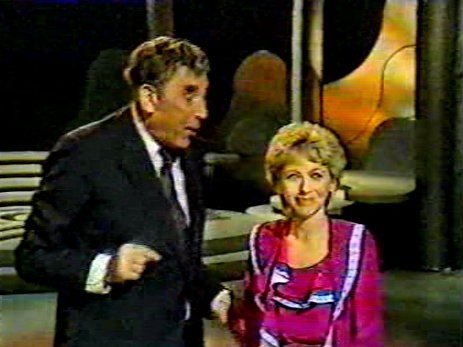 Tonight's special guests on Lena are Frankie Howerd and The Nolans.
Note:
Series 3 was recorded in one block during the Spring, Summer Season but that one block of 6 episodes was then split into 2 blocks of 3 episodes. The reason for the split was because of the broadcasting of World Cup 82 and Wimbledon 82.

The recording of the series in 1 block made financial sense and as it turned out meant that the BBC had all 6 episodes of Lena to broadcast. where as if they had split the recording into 2 blocks of 3 then the BBC would have not got the last 3 episodes of series 3 due to Lena's poor health during the BBC's Autumn, Winter Season.

So while it was recorded in 1 block of 6 it was broadcast in 2 blocks of 3 which is why you will see I have identified all episodes as series 3 but added block 1 or 2 this is to make it clear that they were all series 3, as some TV listing of the time imply that in 1982 we had series 3 of Lena during the Spring, Summer Season and then series 4 of Lena the during Autumn, Winter Season of 1982.
Robcamstone
The Evening Times television listing page
As seen in the Evening Times television listing above this episode was referred to as episode 1 of 3 so you may wishes to define the Spring, Summer Season of Lena as series 3 and the Autumn, Winter Season as series 4.

I have stuck with calling it all series 3 as all 6 episodes were recorded in one block and only broken into two broadcasting blocks of 3 episodes due to sporting events.
Robcamstone
Cast
Hostess: Lena Zavaroni
English comedian and Comic Actor Frankie Howerd
Anglo-Irish girl group The Nolans
Crew
Choreography: Ludovico Romano
Director: John Coleman
Producer: Stewart Morius
Related Website:
Related Categories
BBC One
Lena - Series 3
---