The Bachelors Show
Epiosde 6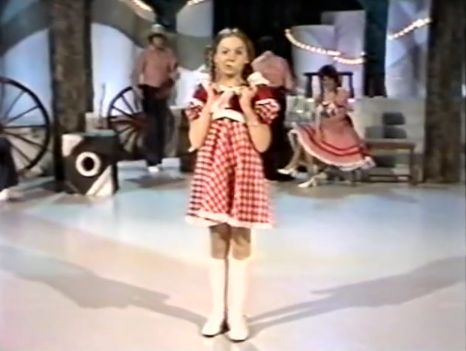 Lena sits on the stage and sings Oh My Papa.

Lena performs the Tennesse Wig Walk as the rest of the cast look on.

Lena, the Bachelors and the Vernons then perform a song and dance version of Skip To My Lou together.

Finally Lena joins the Bachelors and the Vernons at the end of the show to say goodbye, it being the end of the series.
Cast
Hosts: The Bachelors
Singer: Lena Zavaroni
Singers: The Vernons
English football professional: Jimmy Hill
British Racing Driver: Graham Hill
Note: For their performance on the show they were introduced as The Hills Brothers, but are not brothers.
Crew
Orchestra conductor: Norman Percival
Choreography: Lesley Brooks
Production team: Ann R Mann
Production team: Maurice Gallacher
Lighting: Ken McGregor
Sound: Hugh Barker
Sound: Peter Rose
Design: Lesley Bremness
Producer: Ernst Maxin
Production company: BBC Television
Related Website
Related Categories
BBC Two
---