The SHARE Show
(Broadcast live sometime in May 1974 the 1 May 1974 as shown in any menu is only used to get Jekll to publish this post)
The SHARE Show
Annual children's charity benefit show in the US, held in Hollywood in May 1974
Lena sang Ma! He's Making Eyes At Me.
Present in the audience were Lorne Greene, Robert Mitchum, Steve Lawrence and Eydie Gormé.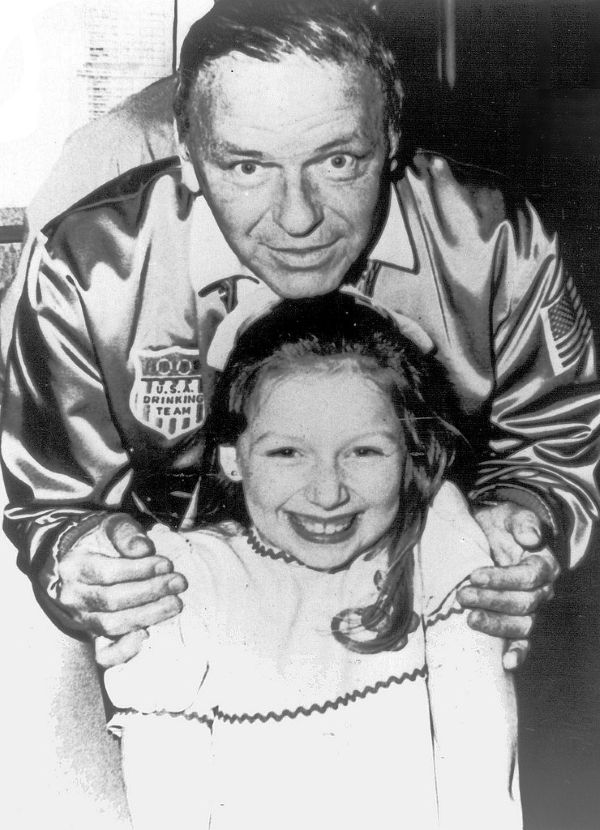 Publicity Photo: Frank Sinatra and Lena Zavaroni
Note: If anyone knows the broadcast date of this show and or other details please let us know and if possible provide the source of information.
Cast
Lucille Ball
Liza Minnelli
Frank Sinatra
Lena Zavaroni
NOTE
SHARE is an acronym for Share Happily and Reap Endlessly and it is a Hollywood charity that raises money for children with developmental disabilities.

It's important to note that the title The Cher Show was a comment made by Bruce Forsyth for laughs during an interview with Lena Zavaroni in 1979 and that no such show was produced in which Lena was a guest.

In fact, he was so busy playing for laughs that he took little notice of Lena's replies and in doing so mislead a number of viewers as to the title of the charity show Lena took part in. Fanz of Lena Zavaroni (Robcamstone)
Related Categories
US Television
---